Are you a fan of the Hinterland (Y Gwyll) series on BBC Wales and S4C? The third (and final) series returns to BBC Wales on Wednesday 5th of April at 9pm. If you live outside Wales, tune to channel 964 / 976 (HD) on Freesat, or 952 / 978 (HD) on Sky.
The series is shot in and around Aberystwyth and the Cambrian Mountains, and many of the stunning rural locations are shown on this interactive map of the area – it has been updated for the new series.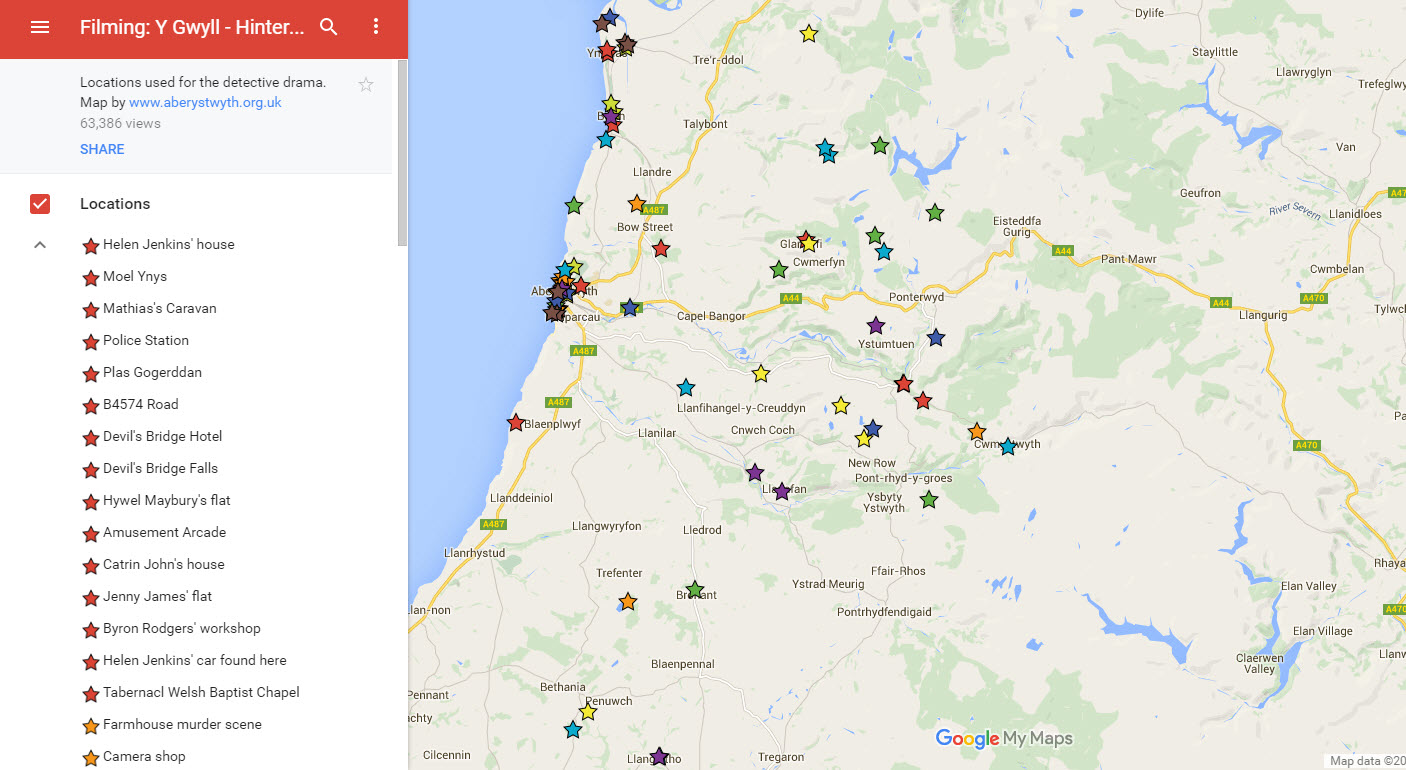 Many of these locations are within a 30 minute drive of Wye View, and this map provides a great excuse for a drive through the Cambrian Mountains!