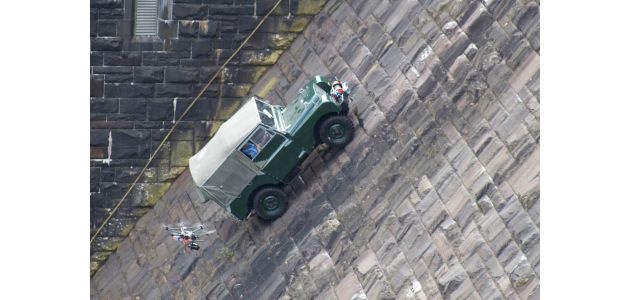 In September 2014 the Top Gear crew visited the Elan Valley to film an item about the Landrover Defender. Richard Hammond uses the Landrover with a winch to a make a heart-stopping ascent of the Claerwen dam in the Elan valley, recreating an advert from the 1980s for the Landrover 90.
Six dams were built as part of the Elan Valley project which started in 1893, although Dol-y-Mynach, also on the River Claerwen, was never completed. Today the dams provide 360 million litres of water a day to Birmingham. The Elan Valley offers spectacular views and can be reached in around 15 minutes from Wye View – well worth a day out!
You can see the Top Gear programme at 8pm on Sunday the 15th of February.
Picture from the Elan Valley website.